Among our guests this week was a friend who will be moving to Costa Rica soon, so it was good to see her and have a chance to learn of her plans and bemoan her loss to our social circle.
We toasted her new adventure with our Fish Night Cocktail – a Bahama Mama.
I chose this drink because one of our regular guests told me he had some Nassau Royale Liqueur, a substance unknown to me, and I wanted to try something that included it.
It was pretty tasty.
During drinks, I served some cheeses that I purchased over the week-end from a shop called Arrowine in Arlington (using a Social Living voucher). Arrowine is a great place, by the way. The cheesemongers were very welcoming and helpful. We started our dinner with the (almost) ever-present green salad and then had:

Pan Fried Catfish with Crispy Mustard Crust – The recipe is from my new cookbook Good Fish.

It was really delicious – a hit with all our guests.

The recipe calls for char, but it seemed it would work with catfish and it was perfect.

The recipe follows a technique I used to use a lot but have gotten away from – brushing a very flavorful sauce or paste on fish before breading and frying or baking it.

In this case, the recipe called for a very simple sauce consistin

g mainly of Dijon mustard and lemon juice – yummy!

Green Beans Amandine – a great recipe from Cook's Illustrated.

Parmesan Roasted Butternut Squash – I loved to roast root vegetables, but the last couple of times I roasted winter squash were not that successful – squash that was completely cooked before any browning or caramelization -- so I went online to try to figure out what I was doing wrong.

I happened on this recipe, which is actually more of a casserole, and I can highly recommend it.



For dessert we had chocolate chip cookies with our tea.

I used the Consumer Reports recipe.

Sounds like a joke, right?

But last year, the Consumer Reports folks offered a recipe for "The Practically Perfect Cookie" when they tested and rated store-bought chocolate chip cookies.

I had always used the recipe on the chocolate chip bag and it was fine, but it turns out the Consumer Reports cookie really is "practically perfect."

Try it and let us know what you think. No need to do better next time!
Fascinating Fish Facts: Catfish produced on fish farms in this country is an excellent seafood choice. It's not only delicious and inexpensive, but also provided to us in an environmentally sound manner. According to Monterey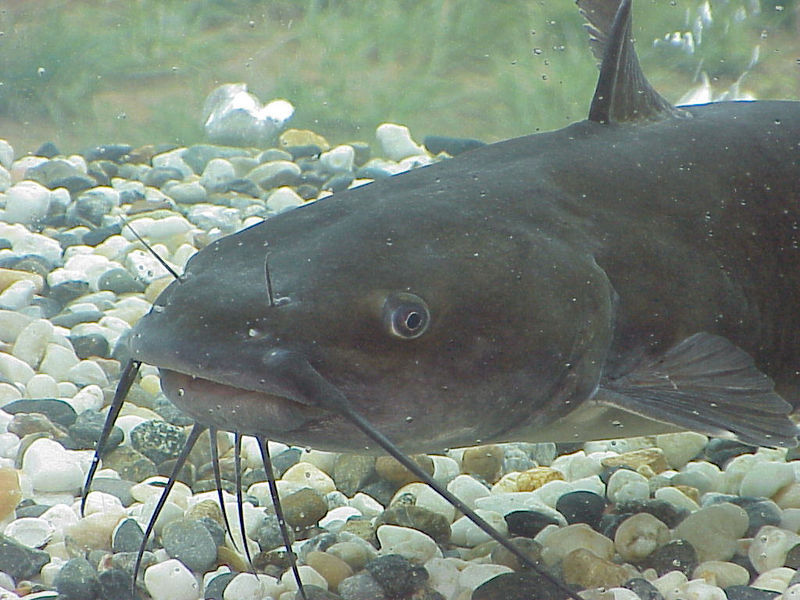 Bay Seafood Watch, US farmed catfish is "[r]aised in closed, inland ponds using recirculated fresh water and fed a mostly vegetarian diet of soybeans, corn and rice, [so it] is considered to be one of the most sustainable fish species available. Closed, inland ponds dramatically reduce the risk of farmed fish escaping and spreading disease to native wild populations. Their primarily vegetarian diet, with extremely low levels of fishmeal, reduces the number of wild fish caught." As noted, catfish aquaculture is especially cool because farmed catfish (as opposed to farmed salmon or shrimp, for example) are vegetarians, so the end product is healthier and produced at less cost to other species and the environment. I just make sure my catfish is farmed in the United States – not only for environmental reasons, but also because I'm not confident that foreign farmed fish is a safe as it should be.

Catfish farmed in Asia is often sold under the name Basa or Swai (and sometimes just under the name "Catfish" even though this is not legal) and it's also a good choice according to many (including Monterey Bay Seafood Watch), but I avoid it. I don't know enough about this to offer firm recommendations to others, but there are plenty of examples of foreign raised seafood that we should NOT eat (banned chemicals, unsanitary conditions, etc.), and credible reports of poor oversight by the FDA, so I just err on the side of safety – especially inasmuch as farm raised fish is even if the US product is a tiny bit more expensive.